Regular price
Sale price
$65.00 USD
Unit price
per
Sale
Sold out
Grab this limited edition Spring Box and watch your gymnast light up!

Your gymnast will squeal as she opens this Spring-themed box and finds a currently SOLD OUT Sylvia P Calista leotard waiting for her inside as well as 4 other accessories including:
-Mini bow from Camila's Bow Shop
-Teal glitter nail polish from Zoey Koko
-Flower bath bomb from Roxy Grace
-Butterfly stickers from Stickiville
This Sylvia P Calista leotard retails for $63.99 U.S.! For almost the same price, your gymnast will get all these fun accessories AND a fun Spring box with the theme "With Brave Wings She Flies."
The Sylvia P Calista leotard offers bright colors and a fun, strappy back!
PLEASE BE SURE TO LEAVE ME YOUR GYMNAST'S FIRST NAME IN THE "ORDER SPECIAL INSTRUCTIONS" SECTION IN YOUR CART DURING CHECKOUT or EMAIL HELLO@STICKITGIRL.COM AFTER YOU PLACE YOUR ORDER.
$6.95 U.S. shipping added to order at checkout
$18.95 Canadian shipping added to order at checkout
If you live in other countries or it doesn't show that it ships to you, please contact me for rates.
PLEASE NOTE: THIS IS A PRE-SALE. ALL BOXES WILL SHIP OUT LATE MARCH/EARLY APRIL (IN TIME FOR EASTER).
....
Leotard Sizing
Please do not size based on another leotard brand, as each brand runs differently. When in doubt measure and use the size chart below. You can also check out the Sylvia P sizing guide directly. 


How To Measure
Chest Measurement:

With arms by side, measure around the fullest part of chest.

Waist Measurement:

Measure around waist at navel.

Hip Measurement:

Measure around the fullest part of buttocks.

Torso Measurement:

Measure from centre of shoulder through legs and back to the same shoulder (back to the start of tape). 
Tips for Taking Care of Your Leotard
Rinse/Wash ASAP: Leotards need a rinse even after a quick workout. Sweat, body oils, and deodorant can do damage. The sooner you can wash, the better!
Hand Wash: Washing machines agitate all the delicate parts - crystals, vinyl, straps, or holograms. So hand washing is best.
Soap Up: Wash your leotard using a mild detergent and stay away from standard laundry detergent, especially granular ones, as they can be abrasive. DO NOT use Woolite or fabric softener. They break down the glue that holds the embellishments on the garment. Do not bleach or iron your leotards.
Dry Off: Do not wring out your leotards after hand washing them because doing so can damage the fibers. Lay the leotard out on a towel, roll the towel up and squeeze gently, then lay it out to dry. Avoid drying it in sunshine. 
Rotate Leos: Spandex and Lycra are memory fabrics, meaning they need a full day to snap back to their usual position. If you're at camp, or wear leotards often, it's essential to have more than one so that each leo has 24 hours to bounce back (as well as time to wash and dry completely).
Keep Cool: Hot water is bad for workout wear. Wash your garment in cold water.
Watch Where You Sit: When you're at the gym, watch out for Velcro on mats, equipment, or grips. Velcro can snag leotard material.
Share
View full details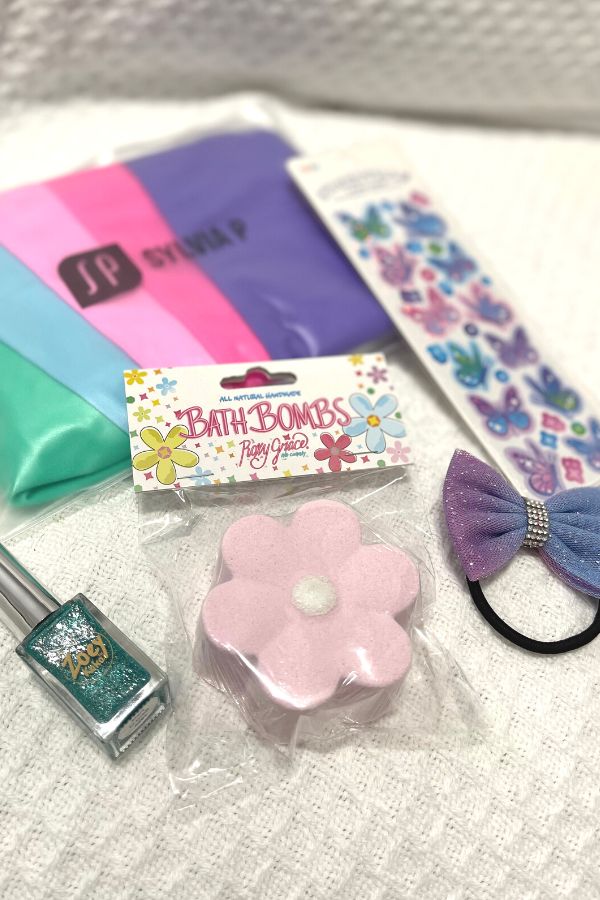 Flat Rate Shipping

All orders, with the exception of Boutique Boxes and the Chalk It Up Box, ship to the Continental US for a flat rate of $5.95 (Boutique Boxes are $6.95 to ship/Chalk It Up Box is $10 to ship). Orders over $75 ship free (excluding boxes). $15 flat rate shipping to Canada on all orders.

Quick Processing

All items ship out same day or next day, unless otherwise noted (pre-orders will ship out when indicated in the item description).

Return Policy

At this time Stick It Girl Boutique does not offer returns or exchanges on ANY of its products. All sales are FINAL SALES.